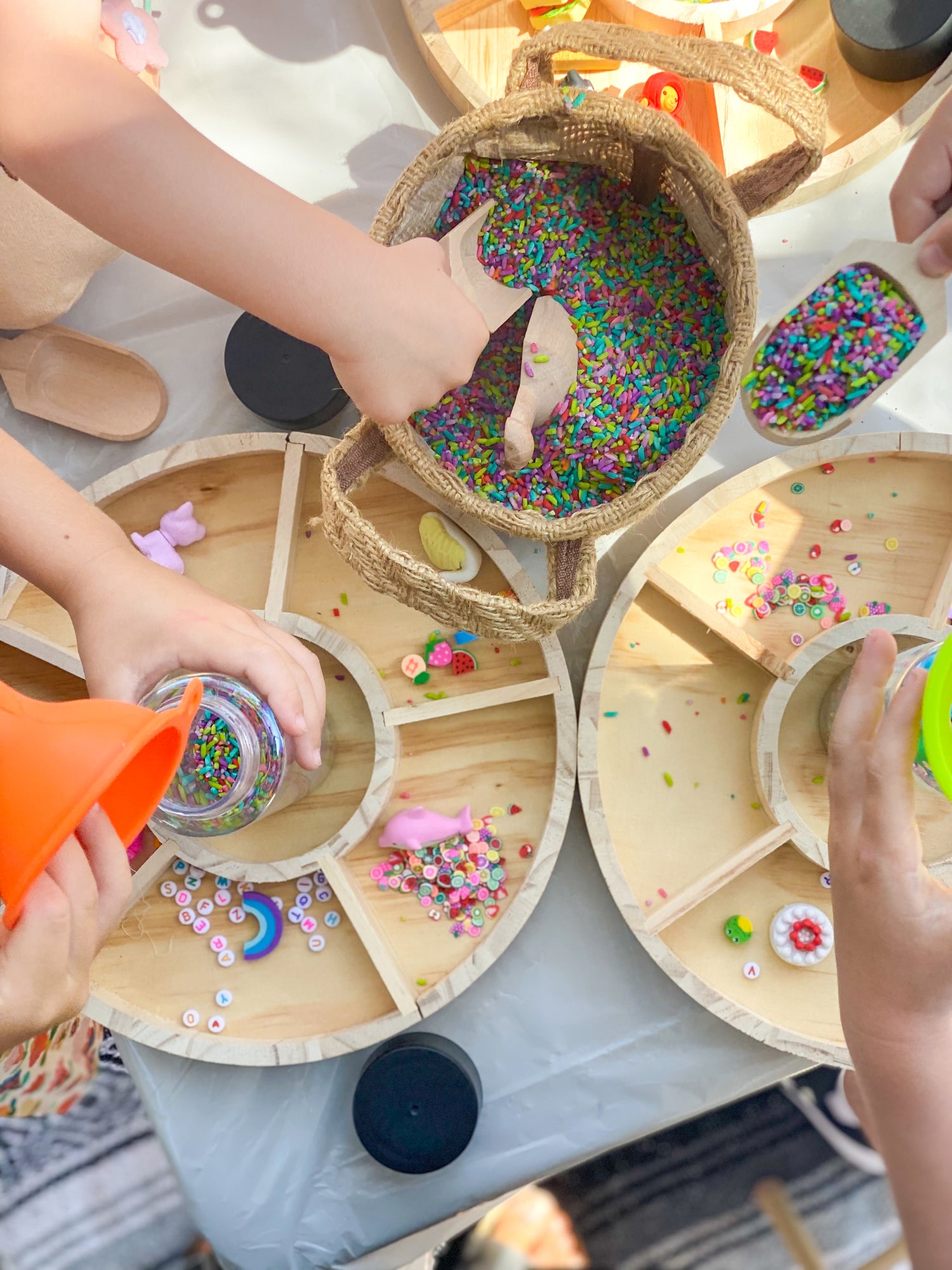 Casita Curated Play offers custom party packages!  Contact us below to cater a customized sensory experience for your next party or event.  Casita can provide themed sensory tables, custom crafts and even personalized party favors and decor to enhance your next gathering.  Whether you're looking to engage a group of children or enhance a family event, Casita can help you bring it to life.
Make Memories!
Curated Sensory Tables

Let us effortlessly create a custom sensory experience curated to your event. Sensory tables start at $75.
Party Favors

From personalized play dough to custom sensory bottles, let us prep perfect party favors for your lucky guests!
DIY Crafts & Activities

Make meaningful memories with a craft station and create keepsakes kids can take home! From sensory bottles and painting to tie-dye and beading, we can customize an age-appropriate activity to keep your tiny tots engaged! Let's talk!
Party Specialist

Need an extra set of hands at your party? We're more than happy to help!

1 adult facilitator $35/hr